---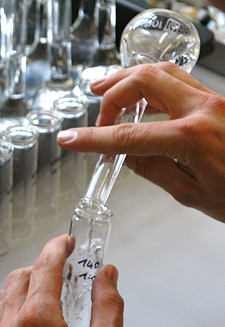 Profile
With over 2100 students and over 500 employees, The Faculty of Natural Science 1 – Biosciences represents one of the largest faculties at the Martin Luther University Halle-Wittenberg.
The professors are the bearers of teaching and research and, with their expertise, lead subsequent generations into biosciences research and career fields.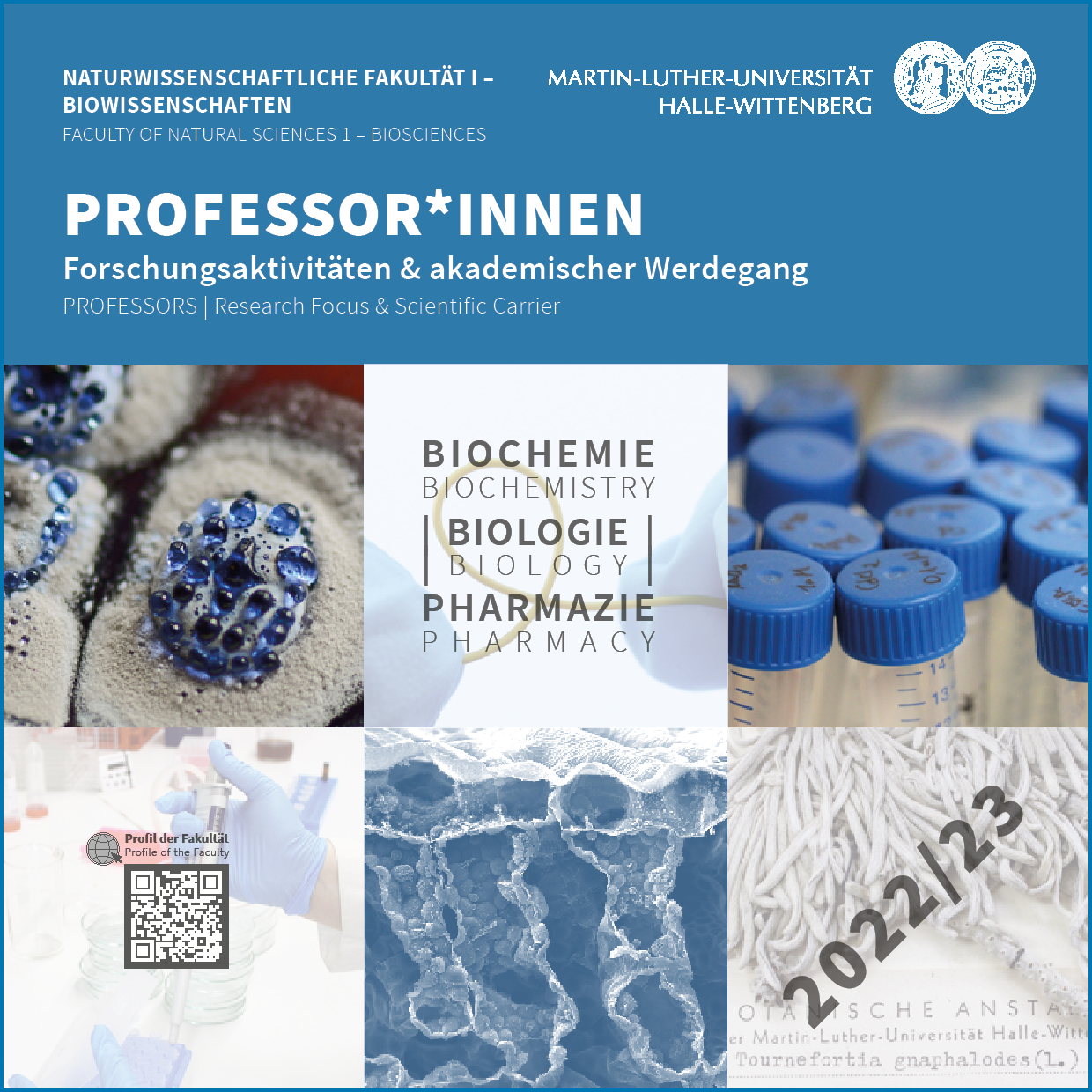 This brochure gives an insight into the Faculty of Natural Sciences 1 – Biosciences and provides background information on the renowned and internationally positioned professors.
The faculty includes the three institutes:
Teaching:
B. Sc. and M. Sc. in Biochemistry

B. Sc. and M. Sc. in Biology

Pre-Service Teacher Education in Biology

for high school ("Gymnasium"), middle School and special school

Pharmacy (State Examination and Diploma)

M. Sc. Pharmaceutical and Industrial Biotechnology (in English)

M. Sc. Molecular and Cellular Biosciences (in English)

M. Sc. Biodiversity Sciences (in English)
Research:
biodiversity research: organismic-ecological focus with plants and insects
molecular biological sciences: plant biochemistry, physiology, genetics and molecular biology
protein & RNA research
pharmaceutical-applied research: drug discovery, biotechnology, nanotechnology, mass spectrometry, biosynthesis and biomedical materials
---
---